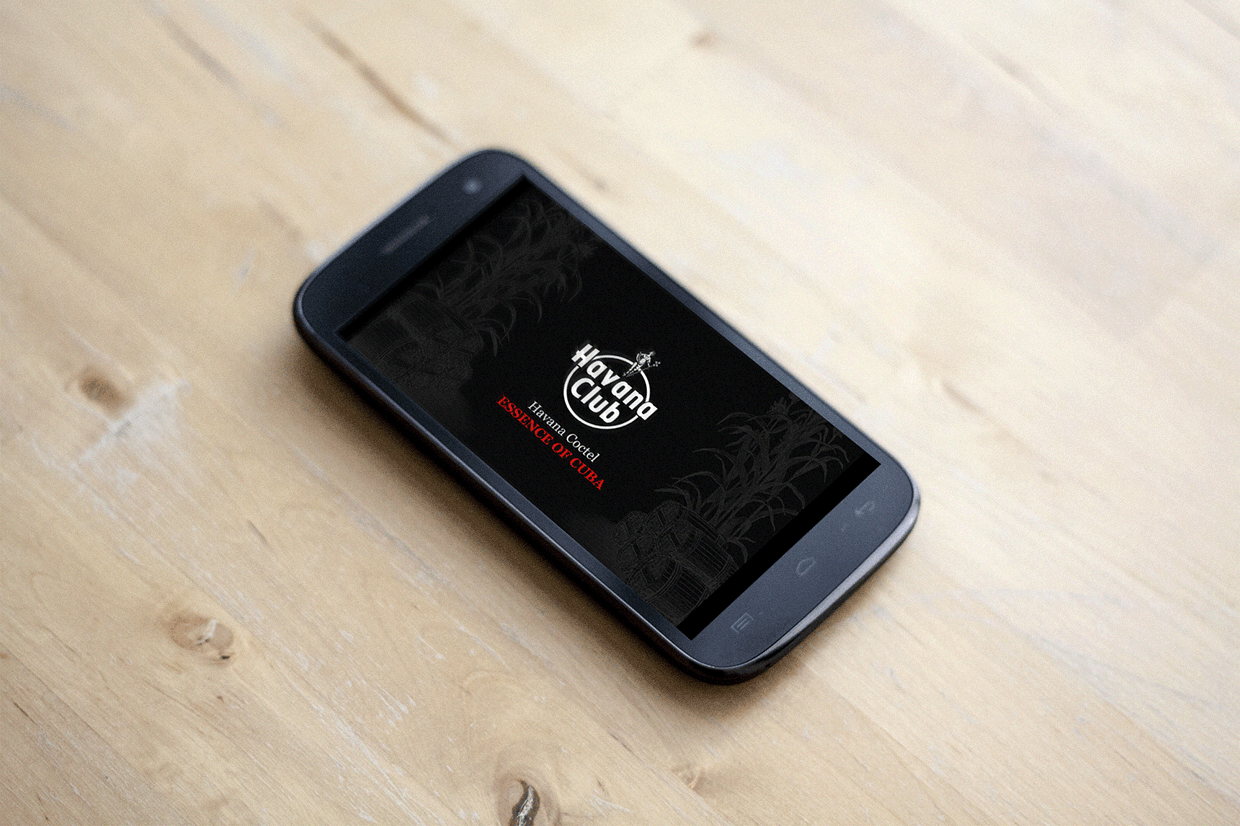 HAVANA CLUB "ESSENCES OF CUBA" Mobile App | UX/ UI
The Havana Club "Essences of Cuba" App consists of a catalog with more than 300 cocktails recipes created using the prestigious Havana Club® Cuban rums.
The app allows whether to search for cocktails based on a specific bottle the consumer owns or simply from assorted ingredients the user has available and wants to experiment with.
The app was designed, developed and distributed in Havana, Cuba . Considering users would have little to no access to Internet, the app was developed with native code for Android platform (back then there were very few iPhones users in the island). The whole production process involved conceptualization, UX, wireframing, UI design, gif animations and image manipulation and optimization.
UX/UI: Lizette Hechavarria and Ruben Borrajo
Development: Nival Group